BMOTION – FEELINGS
[VPRVIP024]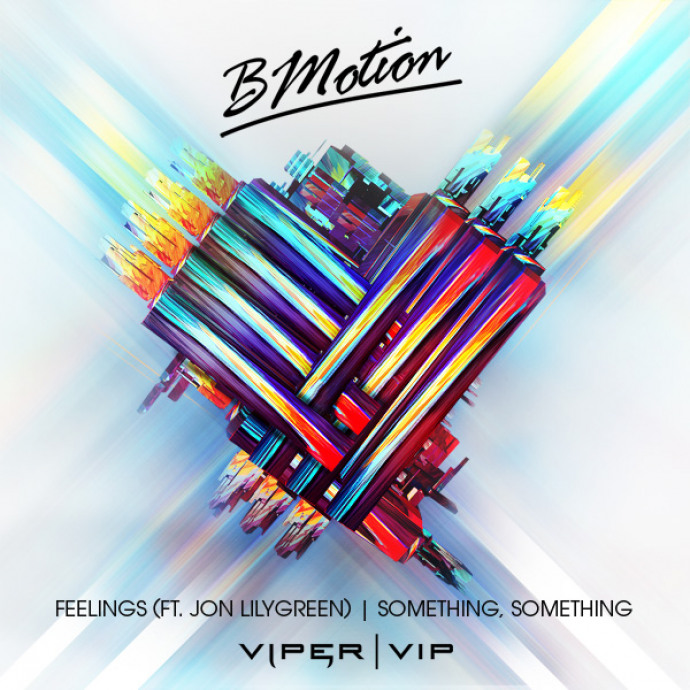 Going from strength to strength, 2014 has already been one of the strongest years yet for the mighty Viper Recordings. In a year that has seen the imprint celebrate a decade in the industry, Viper has continued to lead from the front, with new artists and existing veterans coming up with classic after classic.
Healthier and more vibrant than ever, the Viper team has had a string of top club hits with The Prototypes 'Pale Blue Dot' and 'Humanoid' both taking the #1 spot in consecutive releases on Beatport's D&B charts, along with Trei's 'Seeds' from the Headroom EP Part 5 also hitting the prestigious #1 spot. Add to that, InsideInfo's 'Metamorphosis', Six Blade & A.M.C's 'Strangers', and Smooth's 'Drone' which also neared the top of the Beatport charts, and Viper have been dominating the dancefloor for 2014. Meanwhile, Viper have also been having huge cross-over success with Matrix & Futurebound scoring their fourth consecutive UK Top 40 hit with 'Don't Look Back' climbing the official UK singles chart to #38.
Now, fresh from dropping the mighty Summer Slammers 2014 album, Viper is ready to unveil their latest discovery with the labels newest exclusive signing, BMotion. Always on the lookout for breakthrough talent, Viper label boss Futurebound set his sights on up and coming Welsh producer, Ben Williams (aka BMotion) over the course of the last year. Playing in a jazz band from a young age and proficient with a variety of instruments, BMotion only recently turned his hand to electronic dance music. Despite only taking up production within the last three years, BMotion's tracks are polished, unique and full of uplifting vibes. After featuring on Viper's annual Summer Slammers album with the aptly titled 'Summer Glow', BMotion is now set to drop his debut Viper single with 'Feelings', backed with 'Something, Something'.
'Feelings' (feat. Jon Lilygreen)
One of the most recognisable introductions you'll hear this year, BMotion's debut on Viper starts in style. Featuring soaring stabs and the vocal work of Jon Lilygreen, 'Feelings' begins with a fusion of drumstep and 80s flavours. Transforming into disco infused number you have to nod to, 'Feelings' is a blend of unique vocals, crisp production and a truly infectious bassline. Retro yet cutting edge, the slick sounds of 'Feelings' are an awesome debut for yet another emerging Viper talent.
'Something, Something'
Kicking off in similar style, 'Something, Something' sees BMotion craft yet another huge intro. Packed with stabs that are already echoing through dance floors and festival tents, 'Something, Something' gets crowd anticipation at a high. Swiftly descending into one of the most outrageous drops you'll hear, the track drops into a bouncy, compact minimal number. Showing a new side to Viper's promising talent, 'Something, Something' complete the other side of another fantastic Viper release.
BMotion
Feelings / Something, Something
1. Feelings (feat. Jon Lilygreen)
2. Something, Something
www.facebook.com/bmotionuk
www.twitter.com/bmotionuk
www.soundcloud.com/bmotionuk
www.facebook.com/viperrecordings
www.twitter.com/viperrecordings
www.soundcloud.com/viperrecordings