TREI – SEEDS VIP / GET DOWN
[VPR076]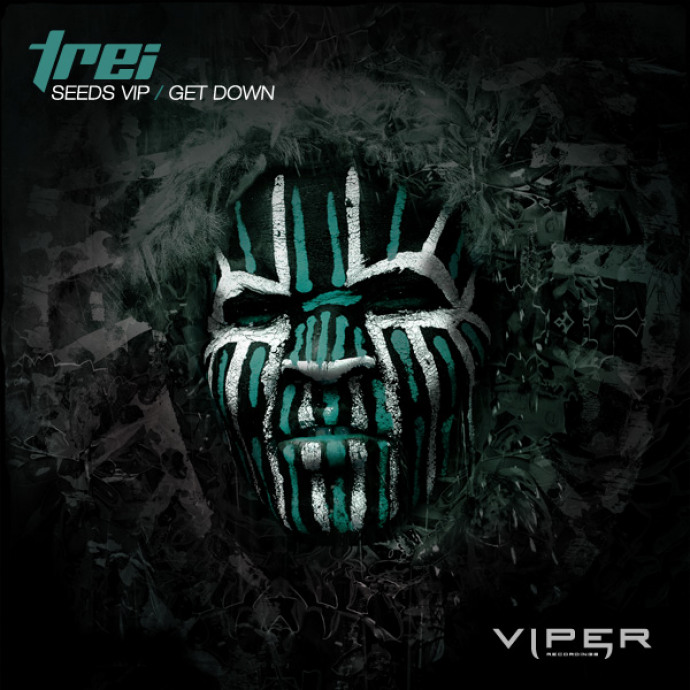 New Zealand's TREi is no stranger to Viper Recordings with his Beatport #1 track 'Seeds' from last years Headroom EP 5, through to his latest offering on Viper's Drum & Bass Summer Slammers compilation. Now exclusively signed to Viper, TREi is ready to drop his first official single: Seeds VIP / Get Down.
'Seeds VIP' is a bass thirsty take on the original with relentless drums and a cavernous reese style bass, this VIP is sure to bring destruction to any dance floor.
Next off, TREi delivers yet another ground shaker 'Get Down' that takes bass heavy to a whole new level. Spacey synths combined with a hard hitting bassline and a solid drum sequence is sure to make this track a firm favourite.
It's clear to see that TREi is making himself known as a heavyweight within the Drum & Bass scene, with support from major players Matrix & Futurebound, Drumsound & Bassline Smith, Friction, Black Sun Empire, ShockOne, alongside many more.
TREi
Seeds VIP / Get Down
1. Seeds VIP
2. Get Down
Label: Viper Recordings
Cat: VPR076
Genre: Drum & Bass
Beatport Exclusive: 31st July 2015
Full Release: 7th August 2015
BUY LINKS:
Beatport: bit.ly/vpr076bp
Viper Shop: bit.ly/vpr076vpr
Spotify: bit.ly/vpr076spot
iTunes: smarturl.it/vpr076
Juno: bit.ly/vpr076juno
Google Play: bit.ly/vpr076gplay
www.facebook.com/treimusic
www.twitter.com/trei_music
www.soundcloud.com/trei