SUMMER SLAMMERS 2014 SAMPLER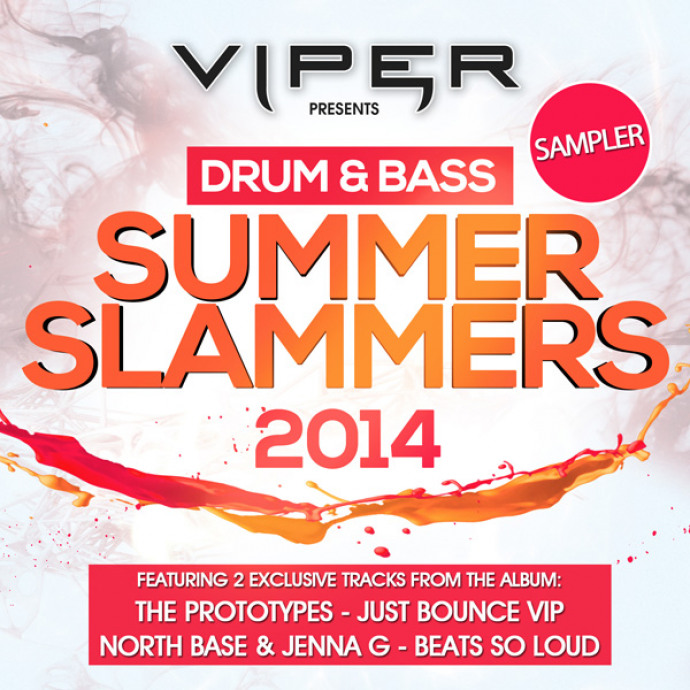 Viper Recordings annual 'Summer Slammers' compilation has become a staple of the summer. Now in its fifth year, this years promises to be the biggest yet! This exclusive album sampler features two exclusive cuts from the album from The Prototypes and North Base & Jenna G.
The Prototypes, fresh off their biggest track to date 'Pale Blue Dot', return with this exclusive VIP version of 'Just Bounce'. With the original featured on Andy C's 'Nightlife 6'. album.
The Manchester-based trio North Base (Silver, Splice, Prophecy) make their Viper debut teaming up with legendary vocalist Jenna G on the summer anthem, 'Beats So Loud'.
Drum & Bass Summer Slammers 2014 Sampler
1. The Prototypes – Just Bounce VIP
2. North Base & Jenna G – Beats So Loud
Label: Viper Recordings
Cat# VPRLP007S
Genre: Drum & Bass
Released: 6th July 2014
Pre-order on iTunes: http://smarturl.it/vprlp007s
http://www.facebook.com/theprototypes
http://www.facebook.com/northbaseuk
http://www.facebook.com/iamjennag
http://www.facebook.com/viperrecordings
http://twitter.com/theprototypesuk
http://twitter.com/northbaseuk
http://twitter.com/j3nnag
http://twitter.com/viperrecordings