SIX BLADE – FORGET WHO YOU KNEW EP
[VPR056]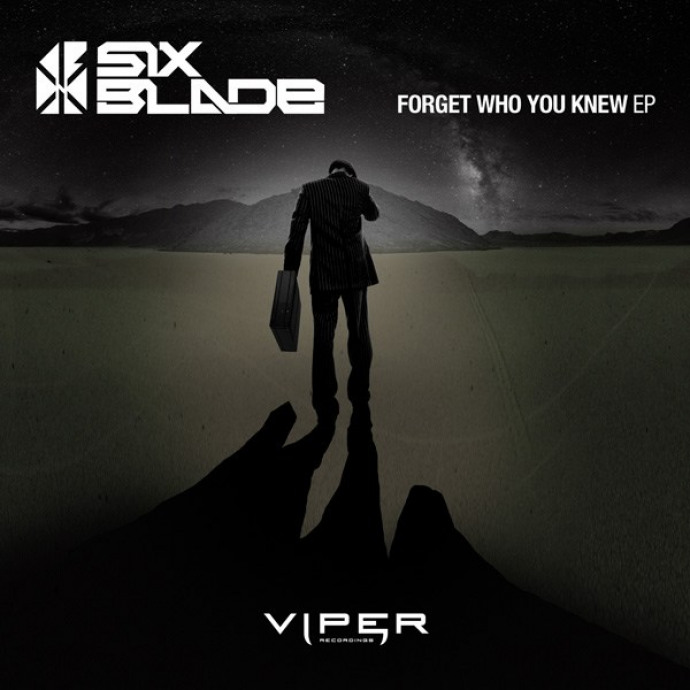 2013 has seen Viper Recordings soar to new heights with a slew of highly impressive releases shaking up the scene. This year has seen the release of ShockOne's highly acclaimed 'Universus' album (#1 album on iTunes Australia) along with huge singles from Matrix & Futurebound in the form of 'Magnetic Eyes' (#24 in UK Top 40) and 'Control'. Along with the signing of new talented producers such as The Prototypes, Brookes Brothers, and Koven, Viper Recordings has truly become one of the premiere bass music labels in the industry as they head into their 10th year in 2014.
To finish off the year, Viper is now set to drop a fresh release from another exclusive signing, Six Blade. The exciting new project from the duo formerly known as Mattix & Futile, have returned bigger and badder than ever. The Brighton-based production team has already made a splash this year with 'Flash Forward' on Viper's 'Summer Slammers' compilation, along with a huge remix of Futurebound & InsideInfo's 'Mermaids' on Viper's landmark 50th release – in addition to a huge remix of Major Look's hit track 'No Hope City'.
'Forget Who You Knew' (feat. Robby Stone)
Six Blade hit hard once again with the anthemic sounds of 'Forget Who You Knew'. After a build-up featuring the powerful vocals of Robby Stone, the track launches into a powerful, dancefloor-shaking anthem. Packing in Six Blade's now instantly recognizable bass and the perfect blend of emotion and energy, 'Forget You Knew' underlines Six Blade's accomplished style.
'Lightbox'
After a bouncing intro full of vocals snippets and amen samples, 'Lightbox' make way for a highly infectious synth line. Throw in pulsing bass and rolling drums and the result is another highly polished Six Blade production. Retro yet futuristic, 'Lightbox' surges forward, with vocal samples and stabs cementing both its unique vibe and Six Blade's versatility.
'Glitch Control' (Six Blade & Dexcell)
Changing the pace, Six Blade team up with Dexcell for 'Gltich Control'. Dropping into a novel blend of complex, jittering percussion coupled with robotic, digital bass and razor sharp production, 'Glitch Control' lurches forward with an unconventional yet infectious groove, showing a new dimension to Six Blade's productions.
'Electric'
Taking up where 'Lightbox' left off, 'Electric' rolls out the disco tinged vibes. With a build-up comprised of vocal snippets and neon soaked synth stabs, 'Electric' charges up into a tune designed to rock the dancefloor.
Six Blade
'Forget Who You Knew EP'
1. Forget Who You Knew (feat. Robby Stone)
2. Lightbox
3. Glitch Control [Six Blade & Dexcell]
4. Electric
www.facebook.com/sixbladeuk / www.twitter.com/sixbladeuk
www.facebook.com/viperrecordings / www.twitter.com/ViperRecordings
For further information contact: Tim @ Viper Recordings (tim@viperrecordings.co.uk)