MOB TACTICS – GET DIRTY VIP / WELCOME TO YOUR NIGHTMARE
[VPR110]
LET'S GET DIRTY, LET'S GET DIRTY!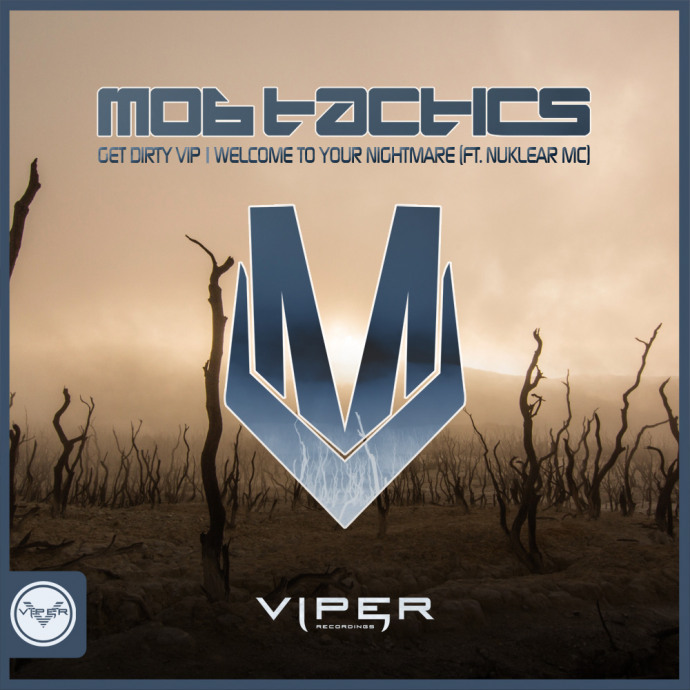 Increasingly recognised for their off-centre production style and trademark spin on techy, power-fuelled Drum and Bass, British duo Mob Tactics are known for kicking up the dust with each release.
Following the success of last year's 'Get Dirty / Shark Tank' and the huge 4-track 'Body Check EP' last September, the producers are coming in hard and fast with brand new single 'Get Dirty VIP / Welcome To Your Nightmare' on Viper Recordings. In true Mob Tactics style, the duo waste no time in whipping up two memorable, multi-layered tracks; refocusing our attention once again to one of the scene's most hotly-tipped acts.
First, 'Get Dirty VIP' lays down a fresh new spin on the original club smash of the title. A staple tune in every worthwhile DJ's selection since January 2016, 'Get Dirty' now gets the Mob Tactics rework treatment and – believe us – it's even bigger and better than before.
Next up, 'Welcome To Your Nightmare' keeps things seriously high energy with a mix of animated synths, razor-sharp riffs and a tech-driven bassline. Featuring clear-cut vocals from industry favourite Nuklear MC and drum-work to die for, this tune marks up as an instant classic.
Keep your ears pricked for more Mob Tactics coming soon, plus catch the duo dropping their biggest tunes at Part 2 of the renowned VIPER:100 live event set to hit Fire London on 26th May 2017. Grab your ticket now at Viper100.co.uk.
Mob Tactics
'Get Dirty VIP / Welcome To Your Nightmare'
1. Get Dirty VIP
2. Welcome To Your Nightmare (feat. Nuklear MC)
Label: Viper Recordings
Cat: VPR110
Genre: Drum & Bass
Beatport Exclusive: 14th Ap. 2017
Full Release: 28th Apr. 2017
Buy or Stream: https://viper.lnk.to/vpr110
MOB TACTICS ONLINE:
https://www.facebook.com/mobtacticsmusic
https://twitter.com/mob_tactics
https://soundcloud.com/mob-tactics
https://www.instagram.com/mobtacticsuk