Ekko & Sidetrack
No Good 4 Me
[VPR300]
Stream or Buy: https://fanlink.to/VPR300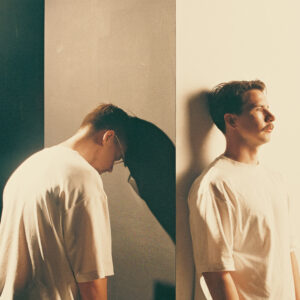 Following on from their recent single "The Light" with Ruth Royall and the announcement of their debut studio album, the brothers from Perth are back with the highly anticipated next look at their album with "No Good 4 Me".
Drawing influence from some of the biggest dancefloor acts in recent years, Ekko & Sidetrack have honed their craft, all leading to this. An ominous number, Ekko & Sidetrack create a powerful sense of dread right from the start, all building up into one seriously sinister drop. Designed with the dancefloor in mind, this record is sure to blow even the most casual of listeners away and impress the heads just the same.

"No Good 4 Me" stands in stark contrast to the first album single, indicating to fans and peers alike the variety contained within the album. Delivering heinous dancefloor weaponry, "No Good 4 Me" is sure to flourish in the rave and sets the bar even higher for the rest of the album. Stay tuned for more from Ekko & Sidetrack, only on Viper, as we gear up to release more from the duo all throughout the year.
Ekko & Sidetrack – No Good 4 Me
1. No Good 4 Me
Label: Viper Recordings
Cat: VPR300
Genre: Drum & Bass
Release Date: 28th April 2023
Stream or Buy: https://fanlink.to/VPR300