EKKO & SIDETRACK – ALONE WITHOUT YOU / AM PM
[VPRVIP026]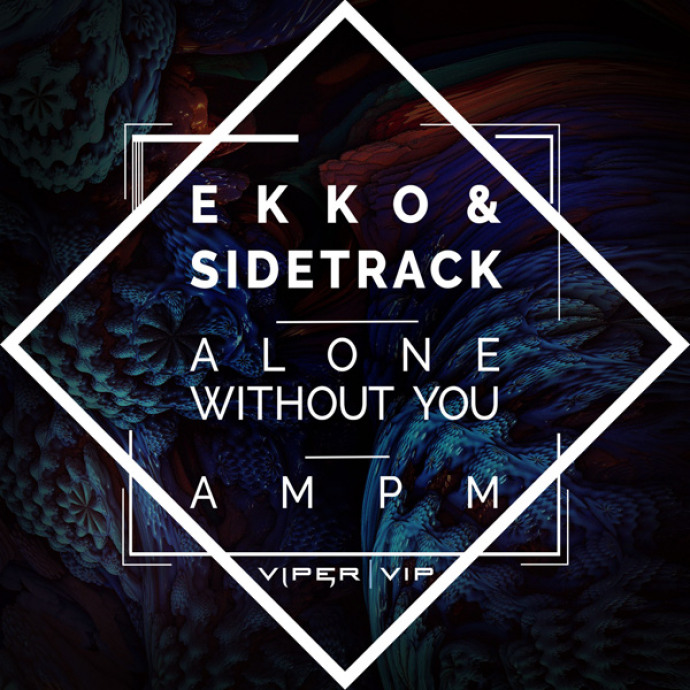 Ekko & Sidetrack are brothers, Jeff and Jono Hansen. Raised in Perth, Australia, learning instruments and listening to their parents varied music collection lead these two into music production in 2008. Armed with an old version of Ableton and no idea what the hell a VST was they cut their teeth on a pair of PC speakers and a laptop.
Their continued dedication was rewarded with a feature on the Viper Recordings Summer Slammers LP with 'Contention'. In 2015 they teamed up with fellow Perth producer Gran Calavera to produce 'Snowden' which was released as part of Viper's revered Headroom Series.
As well as producing, the duo has supported some of the biggest names in Drum and Bass with shows across Australia including: Friction, Pendulum, ShockOne, Wilkinson, Sigma, Matrix & Futurebound, Brookes Brothers and Netsky.
With the foundations set, now is the time to properly introduce these guys to the world with their debut release on Vipers VIP label, an imprint that showcases some of the best up and coming talent from around the world.
Alone Without You featuring the enigmatic vocals of Samahra Eames is a beautifully crated feel good anthem in waiting. Hypotonic vocals drift over hard hitting drums and bass and having already been hand selected by UKF for a premiere on 23rd September this one's set to light the clubs up.
AM PM ventures into the deep, dark arena that combines heavyweight drums and thunderous bass with a tantalising synth, a sure fire underground banger.
Ekko & Sidetrack
Alone Without You / AM PM
1. Alone Without You (feat. Samahra Eames)
2. AM PM
Label: Viper VIP
Cat: VPRVIP026
Genre: Drum & Bass
Released: 25th Sept 2015
BUY LINKS:
Viper Shop: http://bit.ly/vprvip026
Beatport: http://bit.ly/vprvip026bp
iTunes: http://smarturl.it/vprvip026
Spotify: http://bit.ly/vprvip026spot
Juno: http://bit.ly/vprvip026juno
Amazon: http://bit.ly/vprvip026amzn
Google Play: http://bit.ly/vprvip026gplay
EKKO & SIDETRACK ONLINE:
https://www.facebook.com/ekkoandsidetrack
https://twitter.com/ekkosidetrack
https://soundcloud.com/ekkoandsidetrack
https://instagram.com/ekkoandsidetrack