DRUM & BASS ANNUAL 2016 (VIPER PRESENTS)
FEATURING 25 TRACKS, 6 NEW EXCLUSIVES + DJ MIX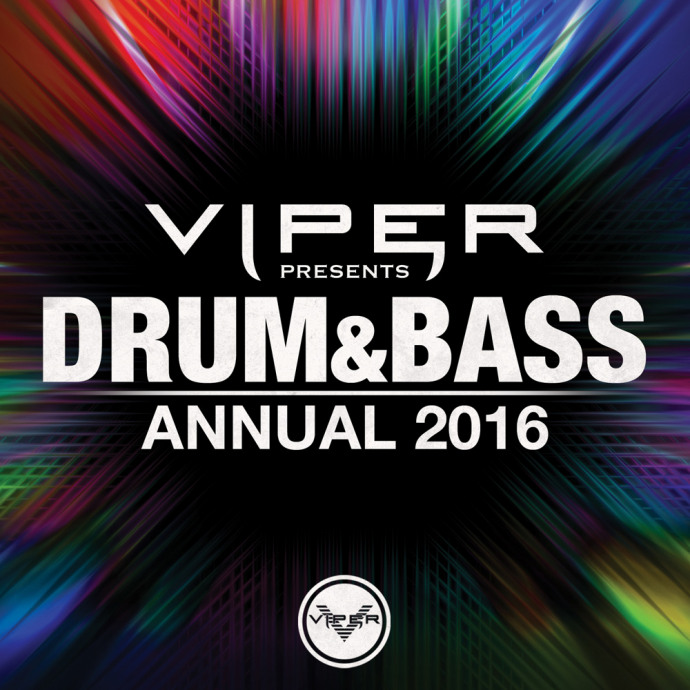 Viper Recordings "Drum & Bass Annual 2016" album features 18 of Viper's biggest hit singles from 2015, as well as 6 new unreleased tracks, plus a brand new hour long DJ mix from InsideInfo.
Featuring huge tracks from the likes of Matrix & Futurebound, Brookes Brothers, The Prototypes, InsideInfo & Mefjus, Cyantific, Koven, Smooth, Trei, BMotion, Mob Tactics, Maduk, and many more, the Annual is the perfect way to start off another banner year of Drum & Bass music. New exclusive unreleased tracks include new and established artists such as: Insomniax, North Base, T & Sugah, Dub Elements, Intraspekt, and Ravager.
If this is a sign of things to come, expect 2016 to be another banner year of huge singles, EP's, and albums from #TeamViper.
Viper Presents: Drum & Bass Annual 2016
Various Artists
Label: Viper Recordings
Cat: VPRLP012
Genre: Drum & Bass
Released: 8th Jan. 2016
iTunes Price: £3.99 (UK) / $5.99 (US) / $9.99 (AU)
iTunes: smarturl.it/viperannual2016
Amazon: http://smarturl.it/vprann16amzn
Beatport: http://bit.ly/vprann16bp
Deezer: http://bit.ly/vprann16deez
Google Play: http://bit.ly/vprann16gplay
Juno Download: http://bit.ly/vprann16juno
Spotify: http://spoti.fi/1SDswDz
Viper Shop: http://bit.ly/vprann16
TRACKLIST:
01. Brookes Brothers – Climb High (feat. Danny Byrd) (Radio Edit)
02. The Prototypes – Hypercube
03. InsideInfo & Mefjus – Pulsation
04. Matrix & Futurebound – Glow Worm
05. Mob Tactics – Neon God (feat. Joell Fender)
06. Cyantific – Colour In The Shadows (feat. Benji)
07. Koven – Get This Right
08. Maduk – How Could You
09. BMotion – Arabia
10. The Prototypes – Pop It Off (feat. Mad Hed City)
11. Smooth – The Black Hole
12. Trei – Seeds VIP
13. Cyantific – High Water Mark
14. Ekko & Sidetrack – Alone Without You (feat. Samahara Eames)
15. Bluescreens – Clockaround
16. BMotion – Bear Hug
17. InsideInfo – Mushroom
18. Dossa & Locuzzed – Hollow
19. Insomniax – Lunar Dub
20. North Base – Give You Up (feat. Mica)
21. T & Sugah – Whatever You Give
22. Dub Elements – Grand
23. Intraspekt – Dank
24. Ravager – Exiled
25. Drum & Bass Annual 2016 Mixed by InsideInfo (Continuous DJ Mix)
VIPER ONLINE:
www.facebook.com/viperrecordings
www.twitter.com/viperrecordings
www.soundcloud.com/viperrecordings
www.instagram.com/viperrecordings