DOSSA & LOCUZZED – DANCE / SHAG
[VPR096]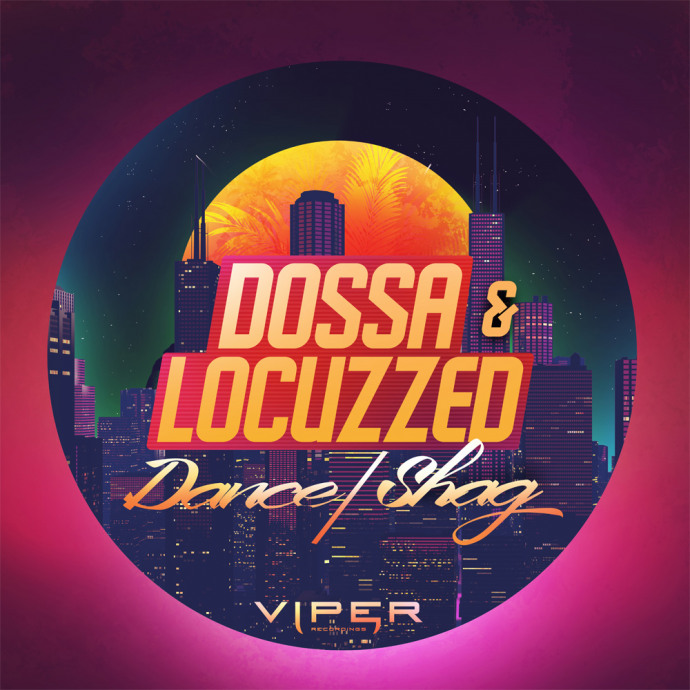 Since signing exclusively with Viper Recordings in April, Austria's Dossa & Locuzzed have been enjoying some serious recognition as one of the industry's hottest new drum and bass duos. With their debut single 'Only Way / Electric Boogie' released back in May on Viper's sister label Viper VIP to tumultuous praise, the talented producers have been hitting the scene hard in 2016. Featuring on Viper's 'Bassrush 1.0' album with 'Ninja', as well as the annual 'Drum & Bass Summer Slammers 2016' compilation with 'Banana Split', Dossa & Locuzzed have been gaining support from some of the biggest names in the industry along with fresh new remixes of NC-17's 'Soldiers' and Deuce & Charger's 'Who Can You Trust?'. Now with their first single on the main Viper Recordings roster, Dossa & Locuzzed are back to see out the end of the summer with even more fire.
'Dance' sets the scene with an airy and atmospheric intro before spiralling headfirst in to a catchy beat packed full of funky synths, gritty stabs and plenty of old-school raver vibe. Adding some vocal samples and plenty of drums in to the mix, the duo has created the perfect recipe for a seriously eclectic track which is a sure-fire classic in the making.
Next up, 'Shag' jumps straight in with a mix of swirling synths and bouncy drums, kicking things off with a no-nonsense drop that means business. Featuring an up-tempo beat with aggressive stabs and riffs not unlike those you'd hear tearing up a jump-up dance, this first tune from the single packs a punch you're not likely to forget.
With 'Dance / Shag', Dossa & Locuzzed have once again brought a diverse and varied sound to the table with their trademark mix of feel-good vibe and funky spin on classic, hard hitting Drum and Bass. Prepare to be hearing these guys' sounds in your ears a lot more over the coming months!
Dossa & Locuzzed
Dance / Shag
1. Dance
2. Shag
Label: Viper Recordings
Cat: VPR096
Genre: Drum & Bass
Released: 30th September 2016
Buy Link: viper.lnk.to/vpr096
DOSSA & LOCUZZED ONLINE
www.facebook.com/dossalocuzzed
www.twitter.com/DossaLocuzzed
www.soundcloud.com/dossalocuzzed
www.instagram.com/dossalocuzzed