CYANTIFIC FT. RAPHAELLA – BLOODLINE (HYBRID MINDS REMIX)
[VPR157RMX2]
AS PREMIERED BY: LIQUICITY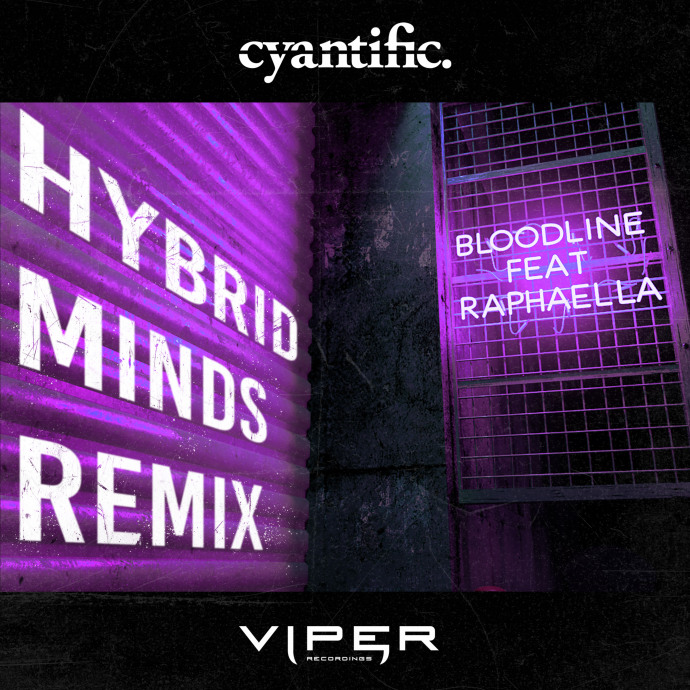 Buy & Stream: viper.lnk.to/VPR157RMX2
​
Following the success of Cyantific's recent album, 'Bloodline', Viper have released a remix of the title track by Tantrum Desire, and now, continuing the celebration, none other than Hybrid Minds have once again transformed the track into a piece of stunning liquid gold.
The English duo have long been known for their emotive, luxurious liquid drum & bass, and their take on 'Bloodline' is nothing short of flawless. Hybrid Minds reimagine the single by creating an entirely new soundscape for the original vocals of Raphaella to shine through that is simply beautiful.
Celebrating the success of Cyantific's seminal release, Hybrid Minds have produced the perfect remix, one that both pays homage to the original yet still offers a different perspective; the end result is something refreshing and familiar. A reminder of Viper's strength in diversity, this remix comes alongside Tantrum Desire's. the original + instrumental, and is a welcome addition to the always growing Viper catalogue.
Cyantific ft. Raphaella – Bloodline (Hybrid Minds Remix)
1. Bloodline (Hybrid Minds Remix)
Label: Viper Recordings
Cat: VPR157RMX2
Genre: Drum & Bass
Full Release: 16/11/2018
Buy & Stream: viper.lnk.to/VPR157RMX2