CYANTIFIC – CYBORG (FEAT. BMOTION)
[VPR122]
CYANTIFIC AND BMOTION JOIN FORCES WITH THIS CYBERNETIC FUTURISTIC THRILLER!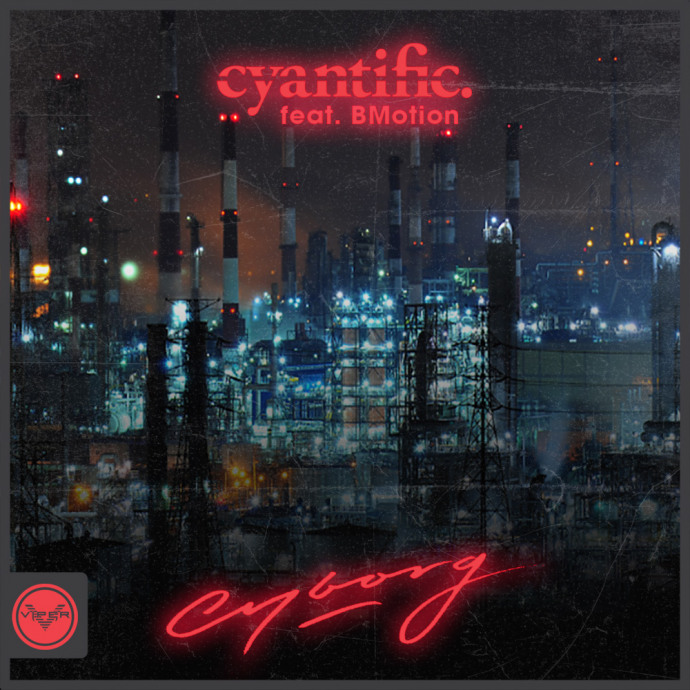 Two of Viper's finest team up to bring you 'Cyborg', the powerful drum & bass tune that is gearing up to destroy dancefloors everywhere. Cyantific and BMotion are truly a match made in heaven!
With an artful opening that builds suspense, you know big things are coming from the moment you hit play. Strong synths steal the spotlight and infuse the track with a vivacious 80s feel. 'Cyborg' has a real power to it, the kind of track that owns the room as soon as it starts and leaves jaws on the floor once it drops.
The track transports us to a neon world of man vs robot, telling a story with every beat in a way only Cyantific is capable of. An adrenaline-packed tune from start to finish, 'Cyborg' perfectly weaves together both Cyantific's and BMotion's unique sounds into one powerhouse of a track.
Catch Cyantific alongside the Brookes Brothers, Koven, Majistrate, TC, and the Harry Shotta Show in 8 dates across the UK this winter as part of the Sound of Drum & Bass tour: http://thesoundofdrumandbass.co.uk/
Cyantific feat. BMotion
'Cyborg'
1. Cyborg
Label: Viper Recordings
Cat: VPR122
Genre: Drum & Bass
Released: 6th October 2017
Buy or Stream: https://viper.lnk.to/vpr122
CYANTIFIC ONLINE:
https://www.facebook.com/cyantific
https://twitter.com/Cyantific3000
https://soundcloud.com/cyantific
https://www.instagram.com/cyantific
http://www.cyantific.co.uk
BMOTION ONLINE:
https://www.facebook.com/bmotionuk
https://twitter.com/bmotionuk
https://soundcloud.com/bmotionuk
https://www.instagram.com/bmotionuk