BROOKES BROTHERS – ORANGE LANE LP
THE LONG-AWAITED SECOND ALBUM HAS FINALLY ARRIVED!
One of the most widely respected names in Drum & Bass, the Brookes Brothers are gearing up to release their second album, 'Orange Lane', a 13-track LP filled to the brim with upbeat and soulful production.
Since releasing their first single in 2005 on Danny Wheeler's W10 Records, the Brookes Brothers have become a staple in the drum & bass scene and made their Viper debut all the way back in 2006 as the 8th single ever released on the label with 'Someone / Promise'. In 2008, this was followed hotly by their chart-topping single 'Tear You Down' which spent two weeks atop the UK Dance Chart and 15 weeks in the Top 20.
After signing exclusively to Viper in 2013, the Brookes Brothers released more chart-topping singles, including 'Carry Me On' which was dubbed the 'Hottest Record in the World' by Zane Lowe on BBC Radio 1, and 'Anthem' which made it to BBC 1Xtra's 'A' List.
Now, six years after their first album was released on Fresh and Adam F's Breakbeat Kaos label, the Brookes Brothers have returned with their long-awaited sophomore LP, 'Orange Lane', another masterpiece that showcases the brothers' unmatched musicality and diversity.
The album features a variety of vocalists, including: ShezAr's soulful vocals and Bossman Birdie's smooth rap breakdown complementing the empowering sounds of 'Flashing Lights' – while industry favourite Charlotte Haining lends her grace and charm to 'Waiting Right Here', and Pierre Da Silva adds a warmth to the acoustic sounds of 'Times Of Trouble', as well as the album closer 'We Got Love'.
Tracks like 'Movin' On', 'All About You' and 'So Many Times' give us a taste of classic Brookes Brothers funk and soul-driven Drum & Bass, while the opening track 'The One' (featuring ShockOne) engulfs us in a wall of bass and steel-pans to start the album off with.
Combining soul, funk, disco and a whole lot more in a way no one else can, the Brookes Brothers have truly reached new heights with this LP. 'Orange Lane' is destined to be a modern classic.
Brookes Brothers
'Orange Lane' LP
01. The One (feat. ShockOne)
02. Times Of Trouble (feat. Pierre Da Silva)
03. Flashing Lights (feat. ShezAr & Bossman Birdie)
04. Carry Me On (feat. Chrom3)
05. Movin' On
06. So Many Times
07. Good To Me (feat. Majesty)
08. Now I'm Found
09. All About You (feat. Reds)
10. Waiting Right Here (feat. Charlotte Haining)
11. The Way
12. Climb High (feat. Danny Byrd)
13. We Got Love (feat. Pierre Da Silva)
Label: Viper Recordings
Cat: VPRLP020
Genre: Drum & Bass
Released: 20th Oct. 2017
Buy or Stream: https://viper.lnk.to/orangelane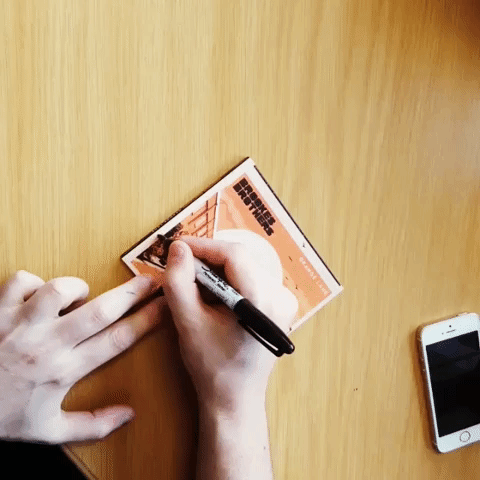 CD available on Viper Shop: http://bit.ly/orangelanecd
BROOKES BROTHERS ONLINE:
https://www.facebook.com/brookesbrothers
https://twitter.com/BrookesBrothers
https://soundcloud.com/brookesbrothers
https://www.instagram.com/brookesbrothersmusic