BMOTION – FILM TRACK
[VPR132]
80S FILM SOUNDTRACK MEETS NEURO!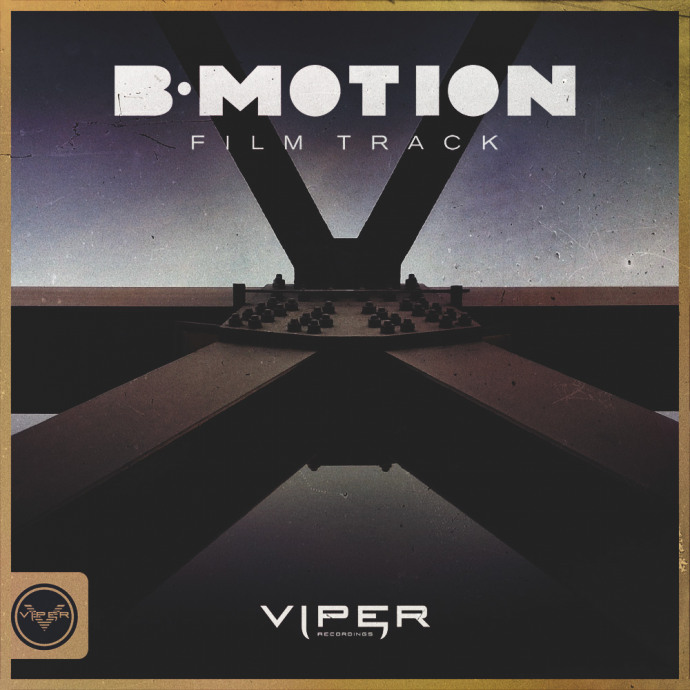 Joining the Viper family in 2014 after being actively sought out by label head Futurebound, BMotion has continued to impress and has already seen support from DJ Marky, Sub Focus, Netsky, and even Moby with his official remix of 'A Simple Love' earlier this year. Now, his latest work brings the year to a close with the aptly titled 'Film Track'.
With a chilling, 8-bit intro that is instantly reminiscent of Stranger Things, BMotion once again showcases his mastery when it comes to building a suspenseful intro, sending shivers with every beat. Delicate synths give the track a haunting, 80s vibe, slowly layering new and distinct sounds right up until the drop.
'Film Track' then drops into a dark, heavy neuro sound that will assuredly destroy dancefloors everywhere. Continuing to layer in new sounds with every beat, the track constantly evolves to highlight BMotion's sound design, which is nothing short of brilliant.
BMotion manages to create a truly unforgettable atmosphere with this aptly named tune, and serves as a reminder as to why this talented young producer is such a vital member of the Viper family. 'Film Track' is the perfect finish to the year, and sets the bar high for 2018.
BMotion
'Film Track'
1. Film Track
Label: Viper Recordings
Cat: VPR132
Genre: Drum & Bass
Released: 15th Dec. 2017
Buy or Stream: https://viper.lnk.to/vpr132
BMOTION ONLINE:
https://www.facebook.com/bmotionuk
https://twitter.com/bmotionuk
https://soundcloud.com/bmotionuk
https://www.instagram.com/bmotionuk