BLVCK CROWZ
Jungle Demon
The Sound of Drum & Bass 2021 – Sampler 1
[VPR239]
Stream or Buy: https://fanlink.to/VPR239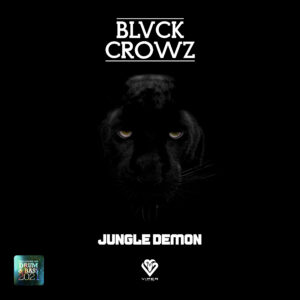 One of Viper's most well-loved compilations is returning for the first time since 2018: The Sound of Drum & Bass 2021. Curated by Futurebound, the compilation features a plethora of the best & brightest new Drum & Bass in the game, sharing a name with the popular Spotify playlist that shines a spotlight on the best new music each week. This year's compilation features __ brand new exclusives plus a selection of favourites from the past year, all leading to an unmissable album release. Kicking things off and giving us a taste of what to expect is a brand new single from one of Viper's newest signings BLVCK CROWZ.

Proven to be one of the hottest new acts in drum & bass, BLVCK CROWZ are the perfect example of the talent fostered on Viper, and a testament to everything The Sound of Drum & Bass stands for. Bringing a much deserved spotlight to the talented up and comers, "Jungle Demon" is a sinister number that will leave audiences trembling.
An ominous introduction paints a murky picture of the formidable "Jungle Demon", a clever double entendre from the duo. Following such a suspenseful opening, BLVCK CROWZ deliver a hearty dose of their signature take on jump-up with a drop that is sure to leave you speechless – loud, blazing, yet with a certain finesse that makes it one to remember.
A mouth-watering first taste of what to expect from the rest of the compilation, BLVCK CROWZ have proven no one does A&R better than Futurebound. Personally selecting the year's best new drum & bass, The Sound of Drum & Bass is back and better than ever – be sure to check out the Spotify playlist for more before the full album drops on 17th September 2021.
The Sound of Drum & Bass – Sampler 1
1. BLVCK CROWZ – Jungle Demon
Label: Viper Recordings
Cat: VPR239
Genre: Drum & Bass
Release Date: 16th July 2021
Stream or Buy: https://fanlink.to/VPR239