Blaine Stranger
What You Love
[VPR249]
Stream or Buy: https://fanlink.to/VPR249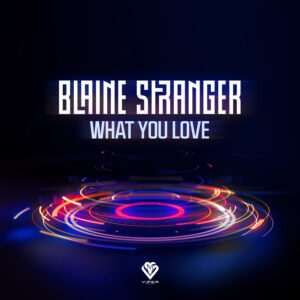 Since signing to Viper in 2016, Sam Lloyd, pka Blaine Stranger, has done more than just put his hometown of Sydney, Australia on the map. Known for his lustrous dancefloor anthems with sickening drops like 'SASS', 'Tension', 'Arms of Mine', 'Bad Hook', 'Dragon' and most recently 'Sirens' with Voicians, Blaine Stranger has consistently proven he is one to watch. Supported regularly by some of the biggest names in drum & bass today, Blaine Stranger's knack for writing dancefloor anthems hasn't gone unnoticed, and this latest release is certainly no exception.

In classic Blaine Stranger style, 'What You Love' is enchanting from the get-go, drawing the listener in with every euphoric note. Effervescent and full of life, Blaine Stranger paints a vibrant picture with charm and grace, all building up into an energetic drop that is sure to be a dancefloor favourite.
Charismatic and dynamic, not only has Blaine Stranger mastered the art of the drop, but the moments between are well thought out, telling a story and creating an addictive piece of music fans and DJ peers will reach for time and time again.
Blaine Stranger – What You Love
1. What You Love
Label: Viper Recordings
Cat: VPR249
Genre: Drum & Bass
Release Date: 15th October 2021
Stream or Buy: https://fanlink.to/VPR249