BLAINE STRANGER – ROCK WITH IT / I SEE THE END
[VPRVIP032]
THE MYSTERIOUS BLAINE STRANGER MAKES HIS SINGLE DEBUT ON VIPER VIP!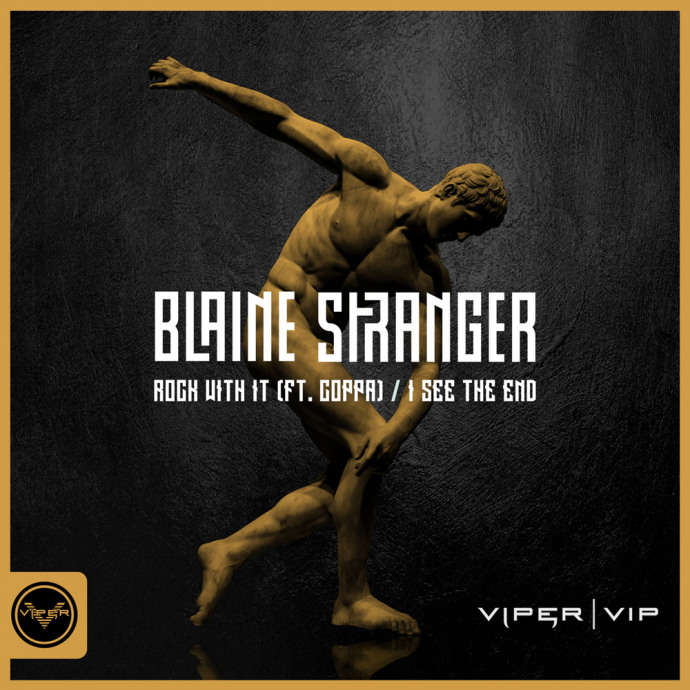 Born and raised in Sydney, Australia, 21 year old Sam Braithwaite-Lloyd – aka 'Blaine Stranger' – is quickly gaining a reputation as one of the hottest rising stars in Drum and Bass. Influenced by a variety of musical genres from a young age, Sam turned his attention to music production in 2011 – cutting his teeth on the world of Drum and Bass music when he was introduced to the likes of Pendulum, Netsky and ShockOne in particular.
With his talents becoming increasingly recognised within the scene, it's no surprise that Blaine Stranger has already locked down two label releases; a huge remix of Coppa & Raise Spirit's 'Oh No' on Comanche Records and the eclectic 'Chat Shit Get Banged' on Viper's 'Summer Slammers 2016'. Further building on his success, the talented producer is now releasing his debut single on Viper VIP with 'Rock With it / I See The End'.
First up, 'Rock With It' sets the bar high from the get-go as a quick paced banger featuring the unmistakable vocals of renowned MC and 'Comanche Records' boss Coppa. A murky, tribal-inspired intro sets the scene before the track switches up in to a gritty blend of progressive riffs and a powerfully infectious bassline.
Next, 'I See The End' showcases a completely different sound as you're plunged straight in to a euphoric mix of textured synths and atmospherics. Keeping your feet moving and your mind soaring, a dreamy mix of vocals and rolling undertones tie this tune together as the producer demonstrates his elevating spin on the 80's aesthetic.
He may be a newcomer to the scene, but Blaine Stranger is already laying foundations for the future of bass music with this huge new release on Viper VIP.
Blaine Stranger
'Rock With It / I See The End'
1. Rock With It (feat. Coppa)
2. I See The End
Label: Viper VIP
Cat: VPRVIP032
Genre: Drum & Bass
Released: 16th December 2016
Buy or Stream: https://viper.lnk.to/vprvip032
BLAINE STRANGER ONLINE:
www.facebook.com/blainestranger
www.twitter.com/blainestranger
www.soundcloud.com/blainestranger
www.instagram/blainestranger